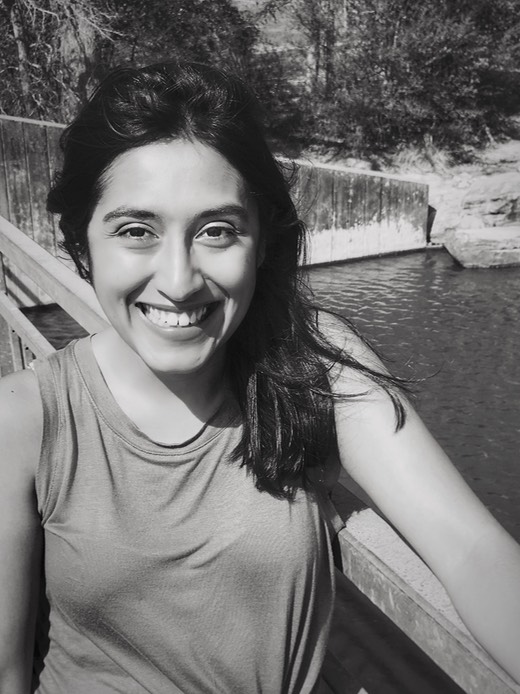 BIO
Nancy Jimenez Zigler is a recent MFA graduate from the University of Pittsburgh. She is a past fiction editor of Hot Metal Bridge and Callaloo. Her writing has been published online at Grist Journal and is forthcoming in Shepherd University's Anthology of Appalachian Writers. She currently lives in Houston, Texas, and works at NASA. Find her at estapluma.com. 
Just Friends
         We split a moon cake we picked up in Chinatown, feeding lightly buttered, exquisite bits into half-open mouths. Your lips reminded me of a Degas dancer, all soft edges and missed proportions.
         A grain of sanding sugar fell on your neck, a dew drop—I reached over to brush it off. A boy, boom box underneath one arm, played his slick rapper music, played it loud and elicit, not like the two of us, hiding in plain sight that amber afternoon. In the heat of the subway car, wrapped up in our secret, you told me that you met a man. One who bought you pink champagne and made you smile with your teeth. You said it as though we hadn't spent the last five years together. Though what is real if it is never said?
         Ripping past neighborhoods where we had once known each other, it was the end of the line.
         You breathed into my ear. As if I didn't know the shapes of your sound. You eyed the last bit of cake with hunger. I handed it over, like always. Before you reached for the last bite you cupped my cheek—this time for the world to see. That afternoon I carried with me the weight of what I had to leave behind—a you and a me—we had something to give each other, not to take away. I prayed to God to make me brave. The music drummed into my skull after the boy left the car and the lights dimmed to black and there was nowhere else to go. A silver piece of tinsel on my shoe. I promised you one day I would have to write our story. It boils down to that music, the taste of salt and honey, your dot in the horizon, my heart, a few dead words scribbled on a page.