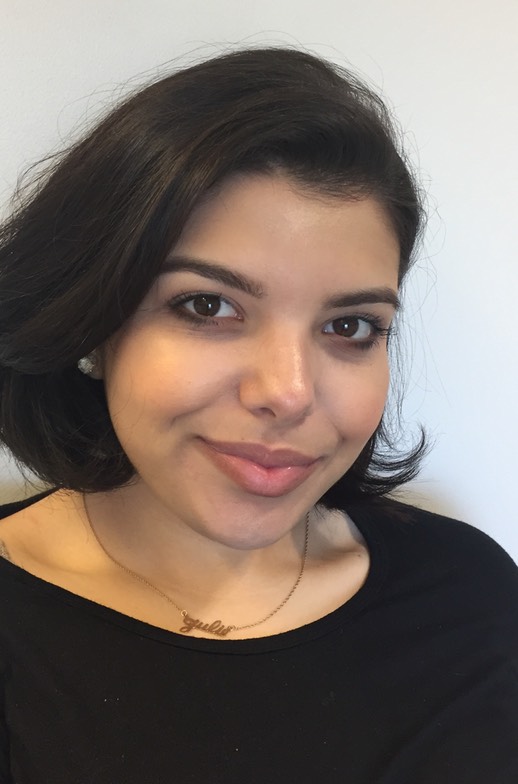 BIO
Julie de Oliveira is a first generation born Brazilian-American living in Worcester, Massachusetts. She has taken Creative Writing and Poetry courses at Quinsigamond Community College. She hopes to pursue a degree in Latino Studies. Her short stories and poetry bring light to silenced voices of Brazilian immigrants and the fairly recent phenomena of the Brazilian diaspora in America and finding their identity within the U.S. Latino community. 
Saudade
Sticky American summers remind us of home.
It's almost as if we're back in Angra dos Reis,
Cooing babies and filling up on
Manjar inspired by Maria da Gloria, our late grandmother.
We sing along to Chico Buraque classics at the
Top of our lungs and I try to hold
Myself back from dancing too.
Careful to not lose myself or get carried away.
The infectious rhythm reverberates in our lungs
Until we exhaust what we live by
And we talk about everything: from how
Things could've been if we weren't here, to how
Things must be while we aren't there.
We do this until the brisk cold night
Raises bumps across our chests, reminding us that
We have to work the graveyard shift soon,
Where we agonize over our families we left behind.
We yearn to find the word for saudade in
English, because the definition
Of nostalgia can't come close.
We don't miss our home, but rather,
Brazil is missing from us.
At home we pray for heavier pockets,
And for our government-
For the slightest silver lining where we may
Be able to find an opportunity to
Go back and say the things we
Meant to say when we had left home in the first place.
We didn't mean, "see you later."
We wish we had said goodbye once and for all.
We try so hard to seek absolution at our jobs,
Staring blankly into an immaculately white
Toilet bowl, whisking bleach
Around and around and around.