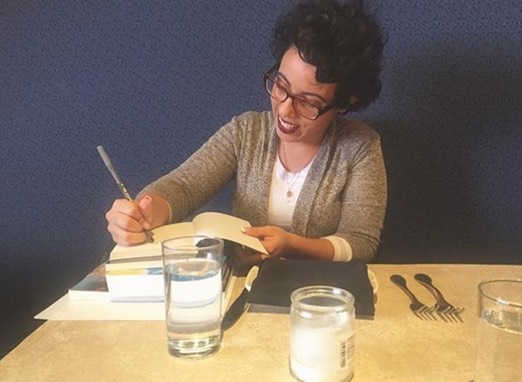 BIO
Tammy Lopez is a Dominican writer and spoken word poet from Brooklyn. She earned her bachelor's degree in Psychology from the University at Albany and is currently an Early Childhood Educator. The Latina writer has won a number of different poetry competitions in New York, including slams at the Nuyorican Poet's Café, The Brooklyn Renaissance Slam, and the Nitty Gritty Slam in Albany. She recently published her first book, Rain for Under Watered Roses like You and I,  a series of poems and short stories with a diary like twist. Her book can be purchased through her website www.RUWRYi.com. For booking or book inquiries email Altagracia Jorge at RUWRYi@gmail.com.
Do You feel the parts of You die, my dear Trees?
Females
Are the only ones told
That sex is a guilty pleasure
We should never
Indulge in.
                                             Until, of course, we are wed.
I watched the trees undress
In front of strangers
The way they do every year
With no regret.
Do not mimic the trees
If you were taught to always
Be like spring
                                             Until of course, a man gives you summer
Moves you closer
To the equator where
Summers seem endless
And trees do not have to undress
In front of strangers.