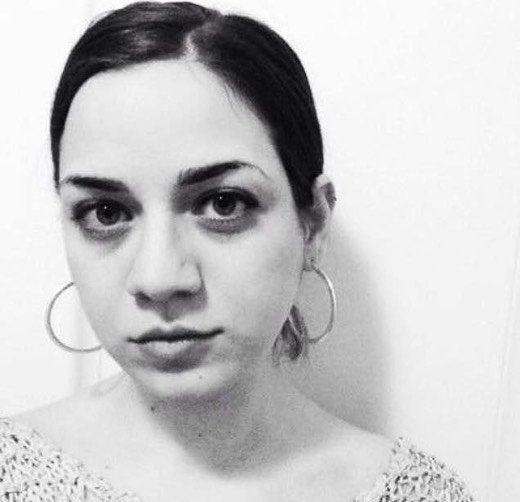 BIO
Gabriela Garcia is a Pushcart Prize nominee whose work has appeared in or is forthcoming from Word Riot, Parallax, and Slippery Elm, among others. She is soon to be a first year MFA candidate in poetry at Columbia University. 
To Do
Under the blossoms
rise, rise in drunken skin
that will never be as real
as the flower itself.
Empty the cauldron of the mind
and add more honey,
more blue.
Be a child where you cry,
but inhabit.
That divot is yours, that dying skin
you pressed your body
up against in dreams.
Watch for the divergence;
overlap my silhouette
and bite its imperfect outline
like you're eating snow.
I want to be the statue
in the square you drew, 
your fingers shimmying
the dust awake.
Night Drive
If I was only the incumbent to my own power,
innocent like winter that cant help but dig for
ashes. I saw my dream cremated along the
Long Island Express Way near a rock cold river.
It packed a gaggle of lovers in a van and drove them
through a mirage. I am the thin castle of reflections
that lead home to you, the way you catch your eye
in a slice of metallic outside the diner and smooth
your beard. There is a shallow hole ahead, so prepare.
There is a sharp turn waiting to fold the map into
a blackened smirk.