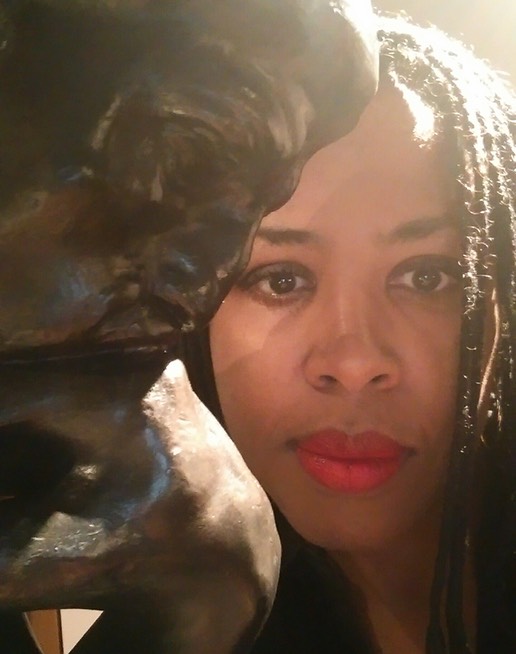 BIO
Poet and artist stephanie roberts has work featured or forthcoming, this year, in over a dozen journals including Reunion: The Dallas Review, The Stockholm Review of Literature, Room Magazine (Canada), Shooter Literary Magazine (UK), Rat's Ass Review, After the Pause, The Inflectionist Review, and The Thing Itself. She came to NYC from Panama as an undocumented baby and has since become a citizen of the US, and Canada where she resides. Her tweets @ringtales mix literary obsession, blacktwitter, and resistance politics with a bourbon shot of irreverence. www.oceansandfire.com
Slugger 
age is kerosene on the fire of worst-case scenarios,
and longing prays for the opposing play.across a worn farm table, i imagine how you'llhate me. hate being a consistent home run hitter.
i strike the pragmatist's grip
on the bat of abandonment
hoping for fate's second chance
thrown straight across home 
—waver later. neither inside nor
out excite, only connect
to round the bases to—dug out
in the press of obsession. 
i wash your feet with fate's darkest hair
praying to you with secret supplication
(as good a god as many) you've yet to kill
anything i loved. 
by the light of your mouth, i taste idolatry
and the desire of a dreadful perhaps
in flesh religion. i the one reason demon
star outfielder in your immovable diamond. 
i love, hate, sacrifice
bunt.