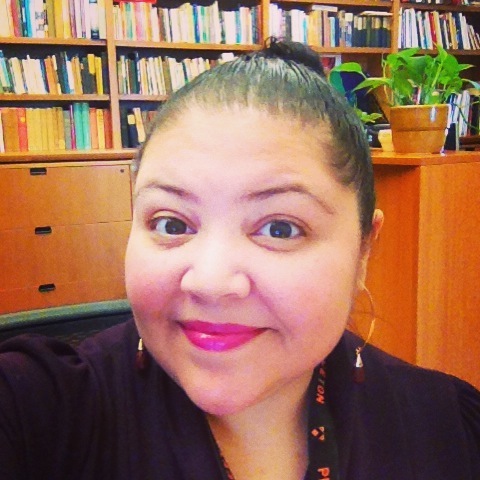 BIO
Ysabel Ynes Gonzalez was born in the Bronx, NY and raised in Newark, NJ.  Ysabel, who also writes under the alias Ancestral Poetisa, has her Bachelors in Latino and Hispanic Caribbean studies from Rutgers University and is currently an MFA in Poetry candidate at Drew University's low residency program.  Ysabel works for the Lewis Center for the Arts at Princeton University and is also a VONA alumna. She has been published in El Centro's Letras at Hunter College,  phati'tude Literary Magazine's themed,"Writing Latin@ Identity in America" issue, APIARY Magazine, Kalyani Magazine, Huizache, Ancestors Guardians and Guides Visual and Literary Exhibition and forthcoming in Waxwing Literary Journal.  Please visit http://www.ysabelgonzalez.com to hear more of her work.
The Reading
The ends of her curls light like incense
singed smoky wisps, rise from her nod.
Her hands are like a rooster—reddish brown
quilled tip fingers float over me
with a cuckarooed song.
I watch her mouth part, but only hear
the cackle in her heart's pulse.
Three cards instruct, laid
out before me, each rooted
deep in her oak table
like a flaming flamboyán.
I learn from them:    Boys' prints leave my skin smoldering, ashy.
                                        The cavern I shine gems in, will not keep all tricksters out.
                                        And, I will burn—as she does.