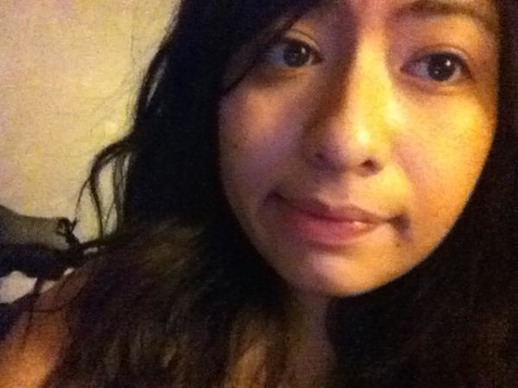 On Being Bi-lingual in America
Bio
Eva Maria Saavedra was born and raised in New Jersey and currently resides in Brooklyn, NY. She received a B.A. from SUNY Purchase and an M.F.A in writing and translation from Columbia's School of the Arts.  Her poetry has appeared in Callaloo, Catch-Up, The Acentos Review, Generations, and Prick of the Spindle.  
for N.S.
I will always use the first pillow our parents

bought me no matter how flattened and yellowed it's become.
I'd love to tell you that for every time someone asks
me if I think in two's there is someone murdered in Rimac. By next

month Rimac will be up to a million deaths

and I'll be a million times more disliked when my answer

is a sarcastic, "It all depends on location".
Natasha, just to give ourselves a sense of location let's say that we're
somewhere between North and South America in a place where
English and Spanish finally meet. Remember we can't stay rooted
for long, can only blossom by day and die at night, short-lived
like anything that's wonderful. It's like standing at the head of the white
line while the bus is moving, like being the first brown girl in

all of North Jersey, like knowing your country hates you.